Beautify Your Home with High-Quality and Energy-Efficient Windows!
Granada Hills Window Replacement Experts offer you a wide range of styles in windows. Depending on your priorities, you can choose the best match for your home.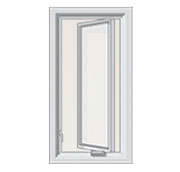 Casement Window
A casement window comes with a fixed hinge, which is attached to the frame. It allows the window to open and close effortlessly, just like you would open and close a French door. In case, you want a window in your home that opens wide and allows the outdoors to become an integral part of the interior, casement windows are perfect. You can enjoy bigger opening in your home and if you stay in a region that enjoy great weather for extended periods of time, casement windows are a better option.
We, at Granada Hills Window Replacement Experts, can design the perfect casement window for your home in contemporary and traditional designs. You will find that the finish will be flawless and the installation will be perfect, with no scope for errors, whatsoever.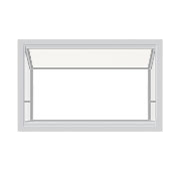 Garden Window
When it comes to style and aesthetics, nothing comes close to garden windows. These windows tend to protrude outward, and as a result, your room extends into the outdoors. You also get a wide ledge that lets you use the space to house your indoor plants, indoor herb garden, books, or decorative items. You can even use the wide ledge to create a cozy nook to read, knit or ponder while getting a great view of your lush and vibrantly colored garden.
Granada Hills Window Replacement Experts is your go-to window installer if you want creative garden windows that add character to your home while using the space efficiently. You will be amazed how something as simple as a garden window can transform the look and feel of the room.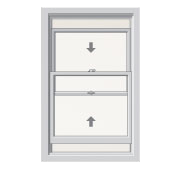 Double Hung Window
Unlike the single hung window, a double hung window comes with two moving panels. Both the panels move vertically up and down. If you want to increase the amount of sunlight coming into the room and the ventilation, double hung windows are perfect.
Granada Hills Window Replacement Experts take pride in offering the best quality double hung windows that are long-lasting, lock into place efficiently, and open and close without too much effort.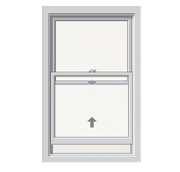 Single Hung Window
In a single hung window, you will find that one panel is fixed while the other panel can move. The panel that moves actually moves up and down, vertically. A single hung window uses space very efficiently and hence, it is ideal for a small room or those areas where you cannot install larger windows. It allows natural light to filter in seamlessly.
Granada Hills Window Replacement Experts has the expertise to offer creative advice so you will always know where to install single hung windows and how many, depending on the size and placement of the room. Give us a call and our technicians will be more than happy to work with you.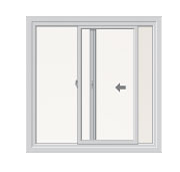 Sliding Window
Sliding windows are functional yet compact. Just like single hung and double hung windows, sliding windows are ideal for small, congested spaces. Usually, these windows come with two panels. One panel is fixed while the other slides horizontally. However, you also have the option of installing sliding windows wherein both panels slide.
We, at Granada Hills Window Replacement Experts, have the experience and expertise to recommend stunning modifications to your existing sliding windows to ensure they look gorgeous. Alternatively, we can install new sliding windows to add depth and panache to your home.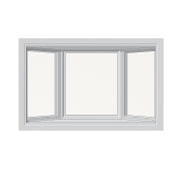 Bay Window
Bay windows come with bows and bays which protrude outward to make the room appear bigger. These windows have glass at the top, bottom and sides which extend outward so that you can get mesmerizing views of the garden or surrounding greenery.
You can depend on Granada Hills Window Replacement Experts to ensure that installation of bay windows in your home occurs flawlessly. We will not only recommend the best spot for the window, but also ensure the design and finish fit into the look and feel of your home.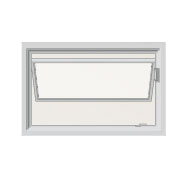 Awning Window
As the name suggests, an awning window opens like an awning. It has a hinged window at the top that opens outward. If you reside in a location that experiences a lot of summer precipitation, you should not think twice before installing awning windows. You will be able to enjoy the breeze and the weather without letting in the rain into your home.
Installation of awning windows can be a little tricky, and that is why you need an experienced and reliable window installer like Granada Hills Window Replacement Experts. We offer seamless installation and ensure that the window opens smoothly, just like you envisaged.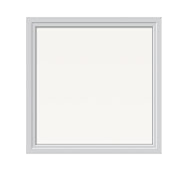 Picture Window
If you have a large house, with expansive walls, picture windows are perfect. They add to the majestic appearance of the house. These windows are fixed to the wall and ensure you get an unobstructed view of the outdoors. The windows are regal and aesthetically pleasing to the eye.
The window comprises a fixed, plain glass piece. You have the option of installing a single large picture window or a series of picture window in a contiguous manner. Just make sure you select a wall that overlooks the garden, greenery or the swimming pool so that it is always soothing to the eyes to look outside.
Granada Hills Window Replacement Experts is your ideal window installer. Not only will we recommend the best picture window size for your home, but we will also advice you on the best installation spot so that you enjoy a bigger bang for your money. We offer picture windows in a range of wood finishes and hence, you can be certain you will find one that fits into the décor of your home effortlessly.