Beautify Your Home with High-Quality and Energy-Efficient Windows!
Manufacturers We Trust at Granada Hills Window Replacement Experts
Granada Hills Window Replacement Experts only rely on the most reputed manufacturers for our window and door replacement projects. We place our faith in quality, longevity and flexibility and so only associate with the best. We collaborate with the following manufacturers and what we promise to deliver; we offer our customers just that.
Anlin
Energy enhanced and high in quality products are always delivered by Anlin Window Systems. It majorly deals with vinyl patio doors and French doors that are high on functionality, fabulous in looks and low on maintenance. The products by Anlin Window Systems come with the best warranty available so you are assured that you get economical doors and windows that do not compromise on appearance, durability and functionality.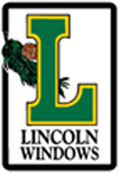 Lincoln Windows
Lincoln Windows have manufactured patio doors and windows for 68 years now. It continues to grow strong as all of their products are eye catching and are superior in performance. Satisfied customers can vouch that Lincoln Windows are good at what they do. Their products are high on quality and have great aesthetics. However, the biggest strength of Lincoln Windows is their superb customer service.
Milgard
Homeowners depend on Milgard Windows & Doors because they are vertically integrated window and patio door manufacturers and also manufacture their own insulated glass units. They even make their very own vinyl components and fiber glass frames. This helps to make sure that their vinyl compound formation withstands the most adverse conditions of the weather. Milgard plant is situated in Tacoma since 1988. Their years of experience is visible in their superb collection of doors and windows.


Simonton
Simonton has been going strong ever since the year 1946 when they first established their plant in Pennsboro, West Virginia. It is well known for its high quality aluminum windows and doors. All of their windows and doors are intelligently designed and attractively beautiful. Some of their pioneering products are Energy Cap, Thermo Boss and triple track storm window.
JT Windows
JT Windows manufacture windows that accommodate all shapes and sizes. The manufacturers have a special line of wooden windows and doors that are sure to entice and excite you, making you wish to have them installed at your house right away. JT Windows are known to use Doughlas Fir in their windows. They have an expansive catalogue of creative and traditional style windows so you will surely find a perfect match for your home.


Pella
With Pella Impervia, you will get one-of-a-kind windows and doors for installation, remodeling and replacement projects. They have a wide category which ensures your residential needs are fulfilled in a proficient manner that suits your preferences and budget perfectly.
Ply Gem
Ply Gem Windows have the knack of understanding the needs and wants of a customer and delivering just that in a seamless manner. If you look at their windows and doors from the inside or outside, you will know that they are professional looking any which way.


El & El Wood Products
El and El has 45 years of experience in the domain. They consistently strive to innovate and improve the functionality as well as aesthetics of their doors and windows. Their commitment to quality and customer service has won them the loyalty of thousands of customers.